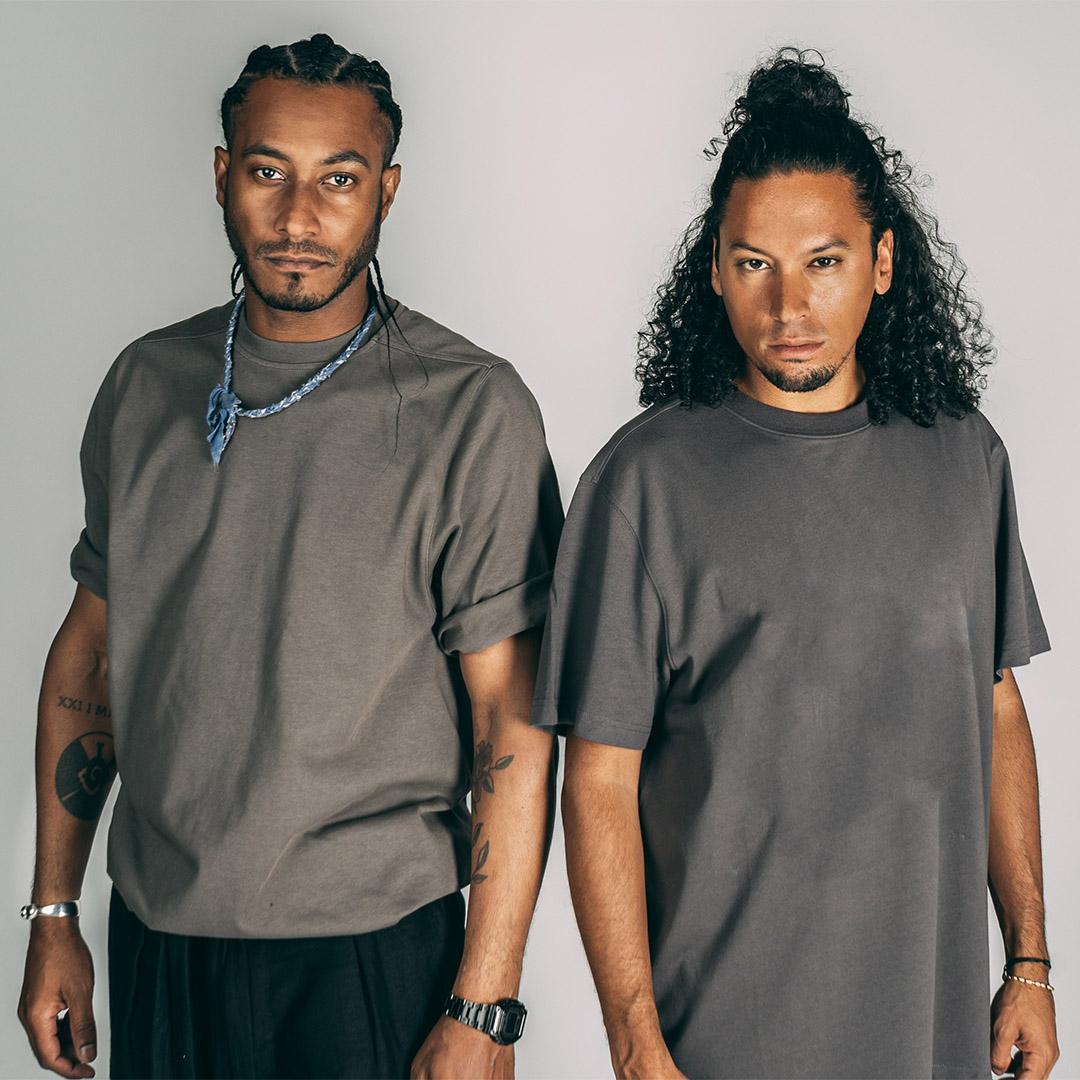 The electronic music landscape has changed a fair bit since Sunnery James & Ryan Marciano started their journey. Still, the iconic duo's stature and widespread dance floor appeal have remained undeniably grand. From their earliest releases on Size Records and Spinnin' to the recent batch of incendiary tracks released on their imprint (SONO Music), the pair's distinct signature style has not only helped them cultivate a large and dedicated global following but also enabled them to uphold a commendable reputation across international borders.
Drawn into their craft by influential figures such as Masters At Work, Erick Morillo, Bob Sinclar, Martin Solveig, and DJ Gregory, Sunnery James & Ryan Marciano were quick to notice their musical chemistry after a chance meeting in 2006. DJ Mag, the dance music outlet that saw the pair claim #87 in the 2021 edition of their annual Top 100 DJs poll, provided an accurate description: "James and Marciano represent the perfect storm; together delivering a vibrant onstage energy, a polished approach behind the decks, a sexy image that's a no-brainer to market, as well as a sound that's a perfectly stirred fusion of house and techno, Latin and tribal percussion."
It didn't take Sunnery James & Ryan Marciano long to become one of the most prolific electronic outfits from the Netherlands. Showcasing their emotional energy from the get-go with a diverse selection of releases and early linkups with the likes of Hardwell, Chocolate Puma, DubVision, and Sander van Doorn, the Dutchmen began to infect the live circuit with their tribal rhythms. Soon they were gracing the main stage line-ups of the in-demand festivals such as Tomorrowland, Ultra Music Festival, EDC Las Vegas, Mysteryland, AMF, Kingsland, and Creamfields. And as the global call for Sunnery James & Ryan Marciano grew louder, so did their commitment to the scene as one of its trailblazing acts.
Taking their responsibilities seriously, Sunnery James & Ryan Marciano founded their SONO Music label in 2017 to provide the next generation of dance music superstars with a platform to release on. An integral member of the Armada Music family, the label upholds its founders' core values, valuing artistry and authenticity over pigeonholed products. Much of Sunnery James & Ryan Marciano's work has found a home on the imprint and tracks from Armin van Buuren, Thomas Newson, Leandro Da Silva, Marc Volt, and a host of fresh talent.
With their demanding tour schedule and frequent studio sessions, Sunnery James & Ryan Marciano's weekly radio show has been an integral aspect of their artistic careers since its launch in the early-2010s. Since then, Sexy by Nature has not only delighted at-home listeners but also expanded to stages at major festivals such as Tomorrowland, Mysteryland, and Creamfields. In December 2021, the reputable Sexy By Nature brand will host a full-fledged show at AFAS in Amsterdam, the pair's hometown.
Throughout their endeavors, whether that's hosting a SONO label night during Amsterdam Dance Event, heading up the pick of peri-pandemic live streams, or pushing the envelope with critically acclaimed singles such as 'Summer Thing,' 'Amanzi,' 'Without Ya,' and 'Better Things,' Sunnery James & Ryan Marciano have proven themselves to be a step ahead of the game. And as they move into 2022, fuelling speculation about a brand-new artist album, fans will know there's no better place to find that unique brand of addictive energy Sunnery James & Ryan Marciano are synonymous with.