Trance music luminaries Paul van Dyk and Ciaran McAuley have joined forces to craft a transcendent and euphoric new single, "Someone Like You," a must-listen for fans of the genre. Released under VANDIT Records, the track showcases their masterful production skills and delivers a quintessential van Dyk experience combined with McAuley's nu-breed talent.
"Someone Like You" is an instant classic, showcasing the signature PVD thumping 4/4 beat that drives a path to serenity, accompanied by glorious atmospheres and soul-tingling synths. The result is an emotional instrumental piece that embodies the finest elements of electronic music.
This collaboration comes amidst a flurry of activity for Paul van Dyk. Recently, he kicked off the Ibiza season at SHINE Ibiza at Club Eden, accompanied by the release of the club's official anthem, "Beautiful Life." The multi-talented artist has also introduced his innovative VENTURE X tour concept, where he expertly curates and fuses the best in trance, progressive house, and techno music into one captivating evening. With more original releases and tour dates on the horizon, van Dyk's highly-anticipated studio album, "Off The Record," promises to delight his dedicated fanbase further.
Hailing from Ireland, Ciaran McAuley stands as a powerhouse solo producer and DJ, as well as one-half of the acclaimed trance duo Walsh & McAuley. His recent successes include the celebrated single "Together We Rise," released under VANDIT Records, alongside his renowned tracks "All I Want" and "You and I." McAuley's exceptional talent is garnering widespread support from fans and fellow artists, propelling him to the forefront of the trance music scene.
Fans will have the opportunity to experience the magic of "Someone Like You" during Paul van Dyk's festival-packed summer as he graces stages at Luminosity, Airbeat One, Sunrise Festival, Parookaville, Mind Festival, Nature One, Medusa, Mysteryland, Glücksgefühle, and EDC China, among many others. Furthermore, van Dyk and McAuley will undoubtedly treat audiences to this enchanting single when they perform together at SHINE Ibiza at Club Eden on September 21st.
"Someone Like You" stands as a testament to the enduring allure of trance music and the seamless artistry of Paul van Dyk and Ciaran McAuley. This uplifting and captivating track reaffirms their positions as prominent figures within the genre and a duo to watch for further collaborative endeavors in the future.
Artist
Paul van Dyk,
Ciaran McAuley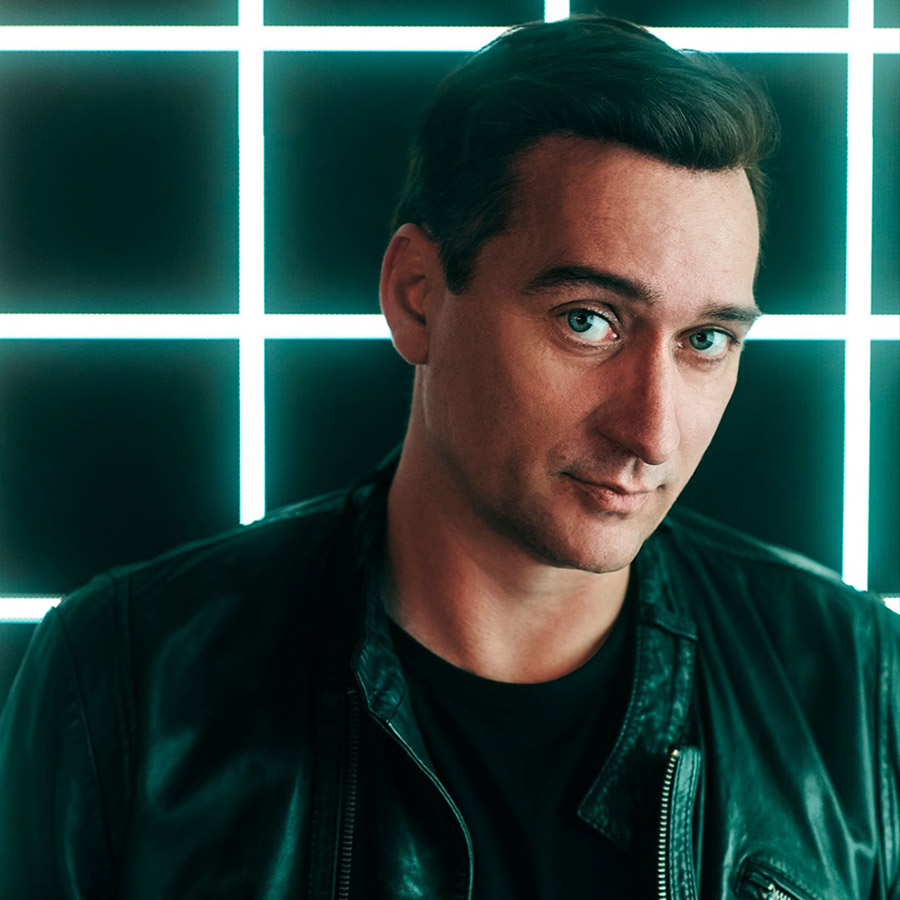 Paul van Dyk on Tour 
July 29 - Mind Festival - Montecosaro, Italy
July 30 - Unknown Venue - Ohrid, Macedonia
August 3 - SHINE Ibiza at Club Eden - Ibiza, Spain
August 5 - Nature One Festival - Raketenbasis Pydna, Kastellaun, Germany
August 10 - SHINE Ibiza at Club Eden - Ibiza, Spain
August 13 - Medusa Festival - Playa De Cullera, Cullera Beach, Spain
August 18 - Soundcheck - Washington, DC, USA
August 19 - Sound Bar - Chicago, Il, USA
August 26 - Mysteryland - Haarlemmermeer, Netherlands
August 31 - SHINE Ibiza at Club Eden - Ibiza, Spain
September 2 - Bishkek, Kyrgyzstan - Promzona
September 7 - SHINE Ibiza at Club Eden - Ibiza, Spain
September 9 - Würzburg, Germany - Posthalle
September 14 - SHINE Ibiza at Club Eden - Ibiza, Spain
September 16 - Glücksgefühle Festival - Hockenheimring, Hockenheim, Germany
September 21 - SHINE Ibiza at Club Eden - Ibiza, Spain
September 28 - SHINE Ibiza at Club Eden - Ibiza, Spain
October 3 - EDC China 2023 - Unknown Venue, Zhuhai, China
October 6 - At London Here At Outernet - London, UK
October 7 - Trancefest 2023 - Swg3, Glasgow, UK
October 21 - Amsterdam, Netherlands - Melkweg Rabozaal
October 28 - Transmission Poland 2023 - Ergo Arena, Gdansk, Poland
November 4 - Ritvales Festival - Parque Norte, Medellín, Colombia
November 10 - Dallas, TX, Us - Stereo Live Dallas
November 10 - Houston, TX, Us - Stereo Live Houston
November 12 - EDC Orlando 2023 - Tinker Field, Orlando, Fl
November 17 - Dreamstate Festival 2023 - Queen Mary, Long Beach, CA
December 15 - Kesselhaus In Der Kulturbrauerei - Berlin, Germany 
December 16 - Kulturbrauerei - Berlin, Germany 
December 15 - Berlin, Germany - Kesselhaus In Der Kulturbrauerei
December 16 - Berlin, Germany - Kulturbrauerei