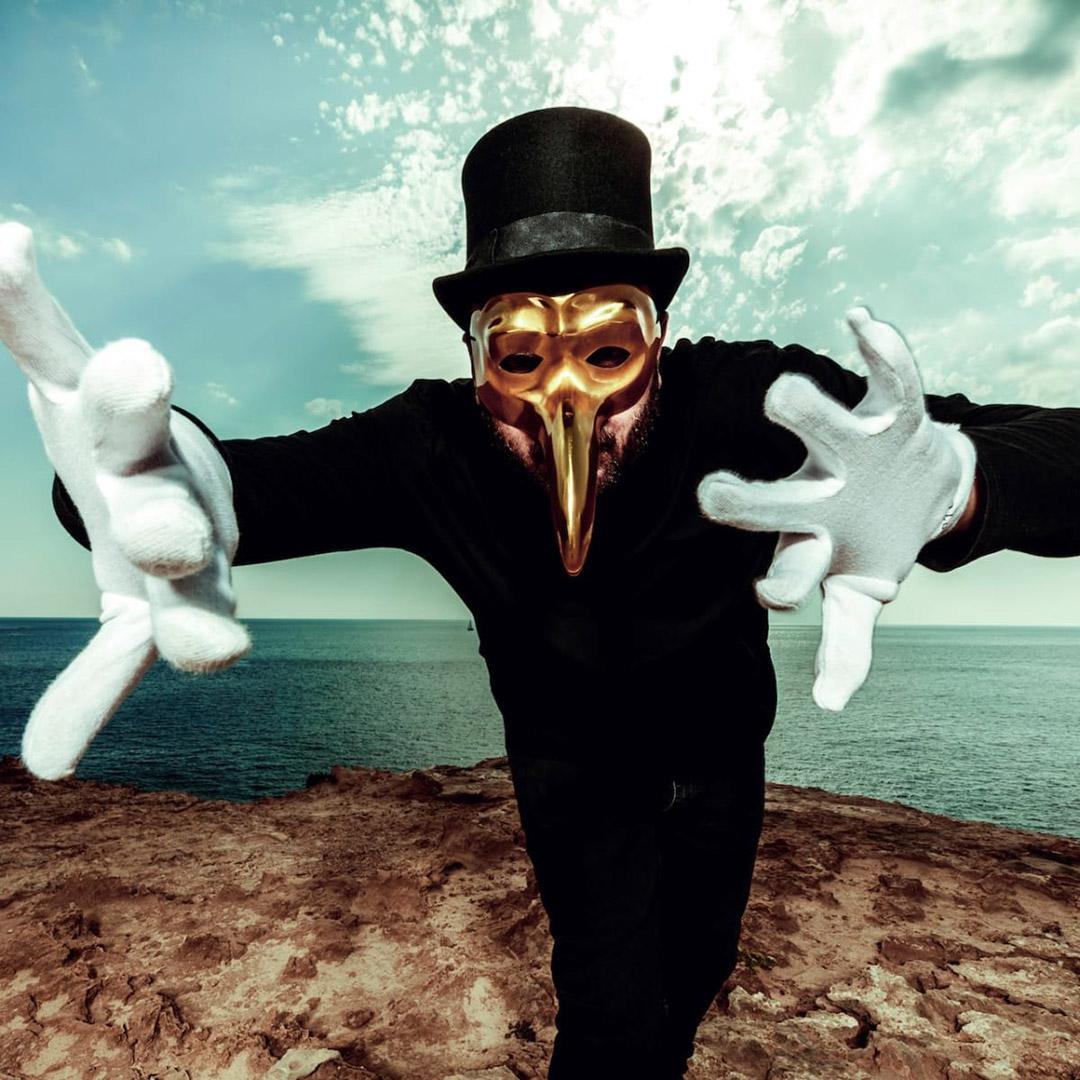 Claptone conjures dancefloor magic in a way that anyone – from within a room to an arena – can feel, part of why millions flock to see him nightly across the globe.
However, no sonic sorcery is needed to understand his charm… the only thing required is a pair of ears to hear the music.
Swooping in at Tomorrowland for a third year with two sets, he took the legendary Belgian festival by storm, playing the main stage as well as hosting his own The Masquerade stage.
Claptone keeps flying higher and farther, headlining prestigious festivals such as Mysteryland, Rock in Rio, Hideout, We Are Fstvl, Sunrise, Beyond Wonderland, Big Burn, IleSoniq, Afterhills, and Lollapalooza; fans fall prey regularly to Claptone at Elrow events worldwide, including his Las Vegas debut which has led to a forthcoming Sin City residency – one that is sure to bring down the house.
Even from behind his trademark Venetian guise, there's no masking the love Claptone shares with an audience.
As shown in the success of The Masquerade, alluring crowds of thousands to sold-out venues across L.A, London, Amsterdam, Mexico City, Miami, Paris, Bogota, Santiago de Chile, San Francisco, Córdoba, Madrid, New York, Melbourne, as well as Buenos Aires, which was with more than 17.000 people attending the biggest The Masquerade show to date.
This summer, after a massively well-received first Ibiza season in 2019, which welcomed MK, Diplo, Purple Disco Machine, Duke Dumont, Kerri Chandler, Basement Jaxx, and many more to the idyllic shores of the White Isle for a string of majestic parties, Claptone brings his spellbinding event concept, back to Pacha Ibiza for a second season this summer commencing on May 23rd, with the weekly run of parties – now on Saturday night.
It doesn't stop there for the busiest bird in nightlife. Delivering consistently electric DJ sets and infectious sonic bombs are merely how Claptone gets the tip of his golden beak wet.
Last year saw the man of mystery play over a staggering 300 shows, all the while receiving international praise for his "Fantast" album. The stunning LP featuring "Under The Moon," "Stronger," "In The Night," and "Animal" catapulted to #1 on iTunes across 10 countries upon dropping.
In the follow-up, "Fantast" songs were remixed by Henrik Schwarz, MK, Cassius, Patrice Bäumel, and more, while Claptone himself, after putting his remixing hands on Gregory Porter, Depeche Mode, Disclosure, New Order, Bastille, Gorillaz, Pet Shop Boys reworked Florence & The Machine, Marina & The Diamonds as well as Purple Disco Machine's Body Funk'.
Recently Claptone has linked up with Mylo to release his latest single, "Drop The Pressure," which follows Claptone's hit remix of Michael Kiwanuka's "You Ain't The Problem" in November and his remix of Mark Ronson's "Don't Leave Me Lonely" the month before.