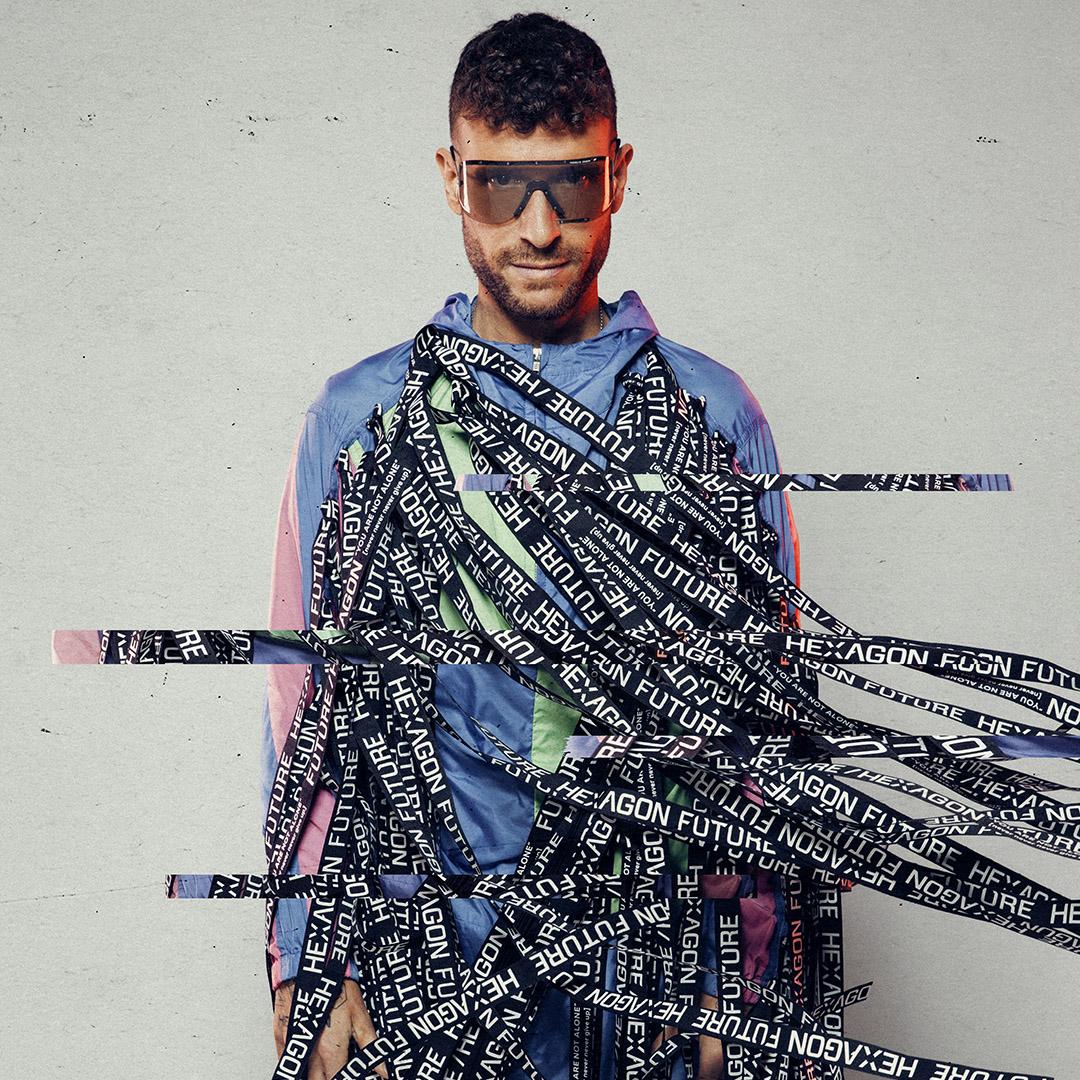 To step inside the mind of Don Diablo is to step inside the future. The Dutch visionary demonstrates a total immersion in his craft that has seen him challenge perceptions and break down creative boundaries with his numerous endeavors across the music, art, fashion, and tech realms. Displaying an almost prophetic ability to tap into future trends, the forward-thinking Digital Artist refuses to be pigeonholed by just one avenue of his illustrious career.
Currently voted the world's #7 DJ on the prestigious DJ MAG Top 100, the sought-after producer has collaborated with and remixed a wide range of artists, including Dua Lipa, Justin Bieber, Gucci Mane, Ed Sheeran, Mark Ronson, Travis Barker, Miley Cyrus, Rihanna, Madonna, Ty Dolla $ign, The Chainsmokers,  Coldplay and many more. Ever the perfectionist, the last couple of years has seen Don prepare his third studio album, FORΞVΞR, set for release in September 2021. Taking on many forms since its inception, the album has been a labor of love for the perfectionistic Dutchman, marking his ever-evolving sound and ability to approach new genres with familiarity.
Whilst Don's outstanding contribution to the electronic music scene has not gone unrecognized, to focus solely on Don's - albeit phenomenal - music career is to do a disservice to a man who is consistently seeking to revolutionize every aspect of the cultural space he inhabits. Don is the embodiment of the future, and this modern approach is prevalent in everything he does - whether that's through his futuristic aesthetic or his creative output.
Making an explosive entrance into the NFT scene back in March 2021, Don has become renowned for creating crypto-artwork that bridges the gap between the physical and digital world, effortlessly combining his forward-thinking vision with a hint of nostalgia. Currently one of the highest-selling crypto artists in the world, Don carved a name for himself as a true pioneer of the space with the release of his GΞNΞSIS NFT – holographic 1 of 1 piece - and DΞSTINATION HΞXAGONIA – the world's first ever full-length digital concert film NFT. Making history, 'DΞSTINATION HΞXAGONIA' sold within four minutes on esteemed crypto art platform SuperRare for 600Ξ ($1.2 million), instantly breaking the primary sales record. Most recently, Don's revolutionary approach to the digital art realm saw his third NFT – INFINITΞ FUTURΞ – included in Sotheby's 'Natively Digital: A Curated NFT Sale' – the first time a major auction house has brought a collection of leading NFT artists to auction. Soon Don will unveil his first solo piece at Sotheby's, which is set to turn more heads in the space as he keeps pushing the boundaries.
An inspiration to many, Don's unique style has seen him carve a name for himself in fashion with his self-designed HEXAGON clothing line. A testament to his fashion credentials, in 2018, Don worked together with Disney and LucasFilm to launch an official Star Wars x HEXAGON capsule clothing line at 'De Bijenkorf,' following in the footsteps of other guest designers such as Lewis Hamilton and The Hadids. Signaling the beginning of his foray into the fashion realm, this was a momentous first collaboration for the designer, with a second drop with the movie franchise set to launch exclusively via StockX this September.
An artist in the truest sense of the word, it's safe to say that Don's creative vision knows no bounds. Combining both his writing and artistic skills, the revolutionary creator took to the 2019 New York Comic Con to unveil his semi-autobiographical, sci-fi HEXAGON comic book series hitting the shelves in March 2020, Don went on to announce another ground-breaking partnership with major publishing portal Webtoon for the HEXAGON interactive series in November.
Not one to let a global pandemic stall his visions, Don has been using this rare time away from his usually packed touring schedule as a crucial time for self-reflection and advancement. Immersing himself in the world of design, the Dutchman has been involved in several art and design projects set to be rolled out throughout 2021 and beyond. With Don's recent home renovations earning him a feature in the rebooted international television series - MTV Cribs, Don has exhibited a clear flair for design that will be further reflected in his upcoming ventures.
A consummate presenter, Don has hosted his hugely popular Hexagon radio show for over six years. Co-hosted by a robot boy called Hex, the hugely popular show is currently broadcast in over 68 countries to millions of listeners. A mentor to many, Don launched his Hexagon record label back in 2015, giving him the perfect platform to champion new talent. Year after year, the label remains one of the most influential imprints in the electronic music sphere and placed in the Top 5 electronic music labels again in 2020.
Continuing his philanthropic endeavors, June 2021 saw Don Diablo and non-profit organization Justdiggit launch their innovative #STREAMTOREGREEN initiative, with the release of the first single, 'Too Much To Ask' ft. Ty Dolla $ign. Donating all income from streams of the single to aid the organization's amazing environmental work, Don was invited to introduce the project at the United Nations Virtual Launch Gala, speaking alongside world leaders, activists, and celebrities, including Pakistan's Prime Minister Imran Khan, Germany's Chancellor Angela Merkel, and His Holiness Pope Francis.
In a mind that sees limitations as opportunities and dreams become reality, it should come as no surprise that despite being in the height of an international pandemic, Don has still unveiled a host of innovative and creative projects that have ensured he is in the midst of one of the most ground-breaking years of his career to date.